2020 brought many disappointments to freedom-loving American patriots. At this point, we're not even a whole month into 2021 and we've already witnessed a relentless attack on our God-given rights. But from one patriot to another, do not be discouraged, as the night is always darkest just before dawn. We will endure, and we will undoubtedly defend our Republic just as many generations that have come before us.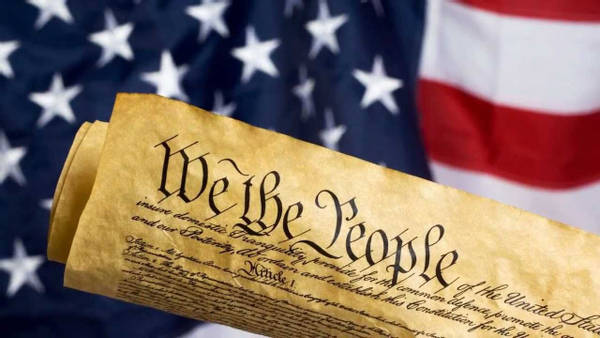 The beginning of 2020 was an exciting time for our company as we launched Kenneth Smith Tactical. As a law enforcement and military-veteran owned business, we knew the importance of combat-proven weapons systems parts and components. So, our model was simple, only premium combat-proven Glock and AR parts and components manufactured right here in the USA – without exception! We also invested in a laser engraver to provide our customers with unlimited options when it came to customizing their build(s).

Like any good business, we immediately wanted to advertise to let the public know just how good our products and services were. We reached out to our local online gun trader called Midwest Gun Trader to become a site sponsor and advertise our business on their homepage. After months of attempting to get into touch with a representative from the website, we learned the owner had taken the ball away from the rest of the team and the website was on life support. The email system was not working, multiple pages were not loading, and several users reported the inability to post ads as evinced by this post from their website forum.
"…the other owner took the ball away from the rest of the team, and we no longer have access to the system or database"
After running into a brick wall there, we decided to reach out to the national online gun trader known as Armslist to inquire about becoming a site sponsor. When visiting their website, we immediately learned it was no longer a free classifieds website. Users were required to sign up for a personal account, at a cost of $6.99 per month, just to be able to view ads on the site. Armslist repeatedly states users can view ads for free, but there is no way to contact buyers and sellers without paying the monthly subscription fee, which we believe will be the end of the website, and were therefore not interested in spending any of our advertising dollars on their website.
Frustrated by the lack of options, as well as the cancel culture that keeps us from advertising on Facebook, Instagram, Youtube and Google, we collectively decided to start My Gun Trader to bring together the very best of what a free gun classifieds website should be. My Gun Trader is now poised the become the premiere firearms marketplace for individuals to find, buy, sell and trade all things firearms. Individual users can create a free user account, update their profile with pictures and as much information as they like, and have a secure internal messaging system to communicate with other registered users. The website is not supported by annoying pop-up ads. We chose to go another route and charge users $1 to post an ad. This will not only eliminate spamming and fraud, it will keep businesses from overrunning the website with a relentless barrage of ads for every single product. We hope you'll join us on our new adventure.